The Black Forest of Germany's superb state of Baden-Württemberg is a first-rate destination to explore. The verdant low mountain range spans lush, photogenic landscapes, a supreme cultural heritage and one picture-postcard hamlet after another. From spa towns to Brothers Grimm fairy tale charm, the Black Forest is incomparable. Check out our ten must-see attractions in this extraordinary 12,000 km2 region of Germany.
10. Schwarzwaldhochstrasse
Easily one of the most spectacular drives in Europe, let alone Germany, the Black Forest High Street, or Schwarzwaldhochstrasse, is no Autobahn but a theme route par excellence that cuts a pretty path from Baden-Baden to Freudenstadt.
9. Triberg Waterfall
The height of Triberg Waterfalls may not rival Kaieteur Falls in Guyana or Angel Falls in Venezuela but nonethless, the cascade is a notable point of interest. The wasserfall dominates the beautiful little town of Triberg im Schwarzwald, which contains some pretty nice museums, railway tunnels and shops.
8. The Feldberg
The most prominent peak in the Black Forest offers panoramas galore and awesome winter and summer recreation. If you like to cross-country ski, this is the mountain to do it on. Best of all, a warm cup of glühwein is never far away in the hamlets below.
7. Baden-Baden Kurhaus
Fyodor Dostoyevsky famously wrote about Baden-Baden's legendary, elegant casino in his classic tale of angst The Gambler. In the epic spa town's Kurhaus, the casino is a vivid throwback to a bygone era of nobility and aristocracy, when royals and Russian nobles swept in to bathe in artesian waters by day and play table games in coattails by night.
6. Maulbronn Monastery Complex
The Cistercian Maulbronn Monastery Complex is a monumental UNESCO World Heritage Site that dates back to the mid-12th century. Run to Baden-Württemberg's Enz district to catch this remarkable relic of history.
5. Black Forest Open Air Museum Vogtsbauernhof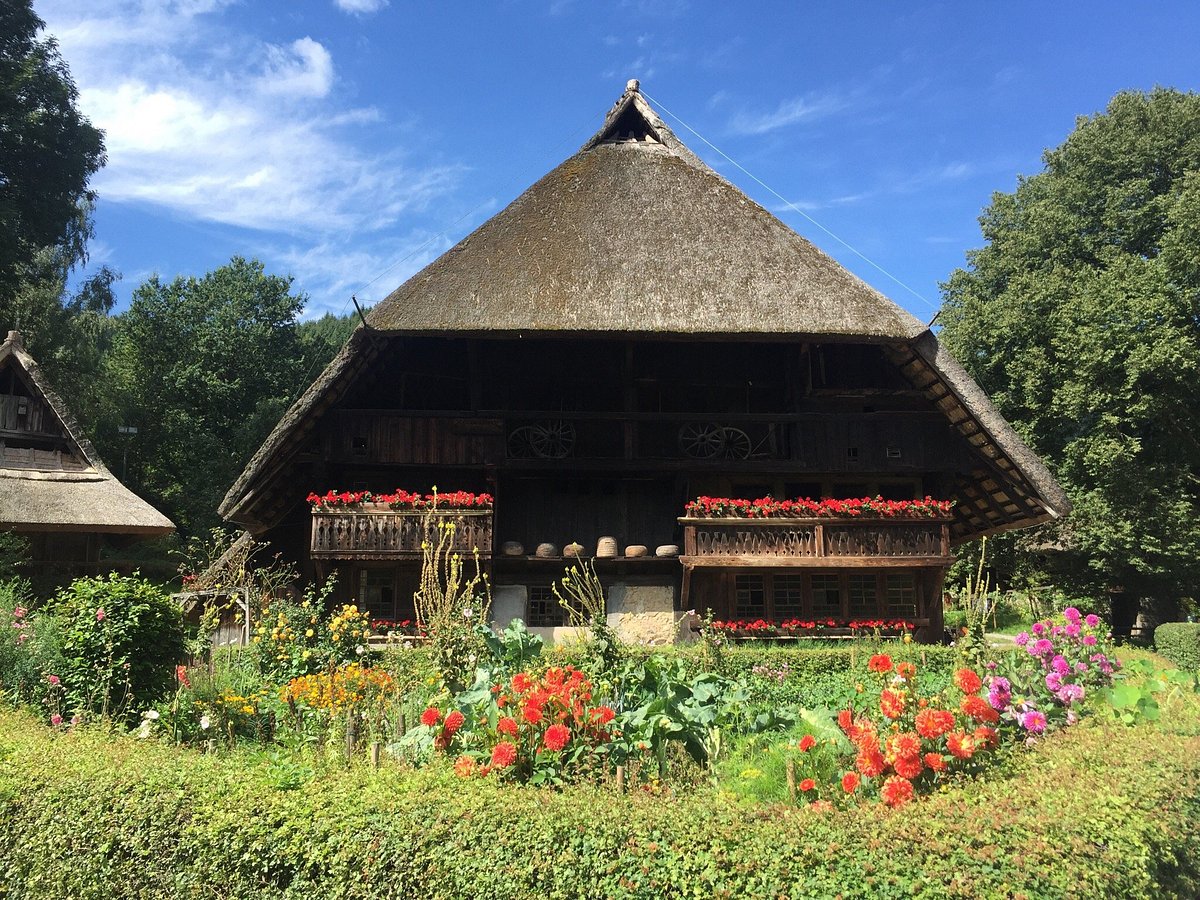 Smack between Hausach and Gutach at the veritable mid-point of the Black Forest, the Schwarzwälder Freilichtmuseum Vogtsbauernhof is a fantastic opportunity to experience the inherent and singular facets of the region in one tidy package.
4. Christmas Markets
No other place on the planet celebrates Christmas quite like Germany and indeed, within the country, Baden-Württemberg rises to the top. Town after town unfurls lines of market stalls with traditional wares and seasonal culinary staples. Central squares take on a warm yuletide feel and inevitably, there is palpable merriment in the air. December in the Black Forest? Pure magic!
3. Heidelberg Castle
Heidelberg is a magnificent university town set in some of the most handsome scenery in Germany. This exquisite small city has a lovely Baroque Old Town and a massive, impressive castle with roots in the 13th century but now partially in ruins. Mark Twain was a major fan of the castle and wrote extensively about it in A Tramp Abroad.
2. Freiburg Minster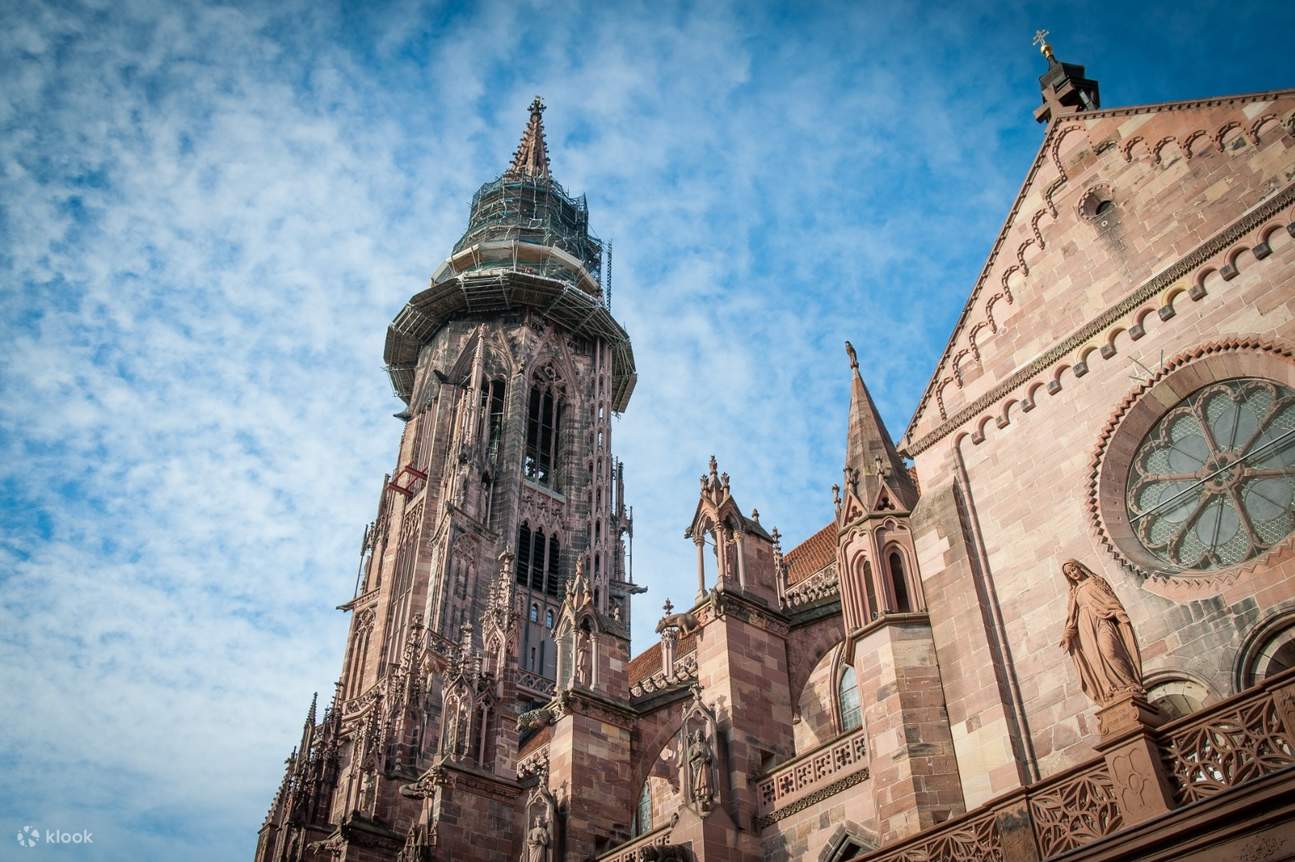 With over 200,000 people, incredible Freiburg im Breisgau is the primary gateway to the Black Forest and a pre-eminent pulse point of the Upper Rhine. The flagship feature of the superlative city is the Minster. The cathedral dominates the heart of Freiburg and is a 13th century Gothic masterpiece.
1. Hohenzollern Castle
The low Swabian Alpine summit of Mount Hohenzollern hosts a magnum opus of a castle complex. Construction on this immense noble, royal and military abode began in the 11th century and unbelievably, the castle is still run under private ownership. With a ton of details to discover, it matters not that technically, Hohenzollern is just outside the Black Forest region proper. Make the effort to come if you pass through Baden-Württemberg – close to half a million people visit every year for a reason.